In The Community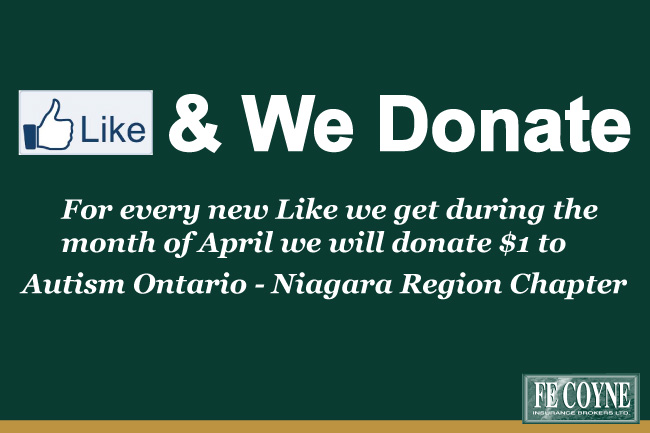 Wednesday, April 2nd, 2014
Today is World Autism Awareness Day!
To help raise awareness we want to donate $1 for every new like we get during the month of April to Autism Ontario – the Niagara Region Chapter.*
Please hop on over to our Facebook page and click 'like'. Also, be sure to share this with your friends and let's raise some money!
*Or until we reach our $1000 goal.