F.E. Coyne Insurance News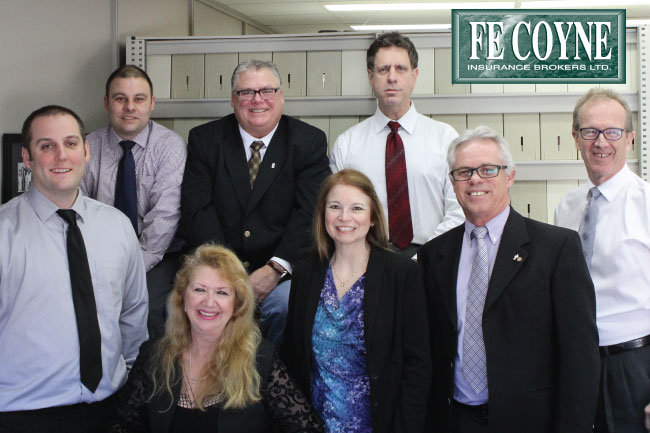 Monday, October 28th, 2013
F.E. Coyne Insurance Brokers is looking for a full-time Insurance Broker/Producer. We are a family owned and operated business located in Welland for over 100 years. We are currently looking to hire an individual who is looking for a career.
Minimum Skills & Requirements
Registered Insurance Brokers of Ontario License and experience working in insurance is considered an asset; however RIBO License will be required and must be obtained within 60 days of employment
Sales driven with a strong desire to succeed
Candidate must possess a high school diploma or higher
Comfortable learning new computer skills will be required to operate in our software program
Eager to learn & develop your technical knowledge, skills through courses and seminars and have a strong community involvement
The successful candidate must be a team player, ability to multi-task and prioritize with minimal supervision, pay great attention to detail, have excellent organizational and communication skills. This position requires a vehicle.
Primary Duties
Marketing and acquiring new clients;
Researching insurance companies' policies and negotiating with underwriters to find the most suitable insurance for clients at the best price;
Gathering information from clients, assessing their insurance needs and risk profile;
Building and maintaining ongoing relationships with clients
Foreseeing clients' insurance needs, such as policy renewals;
Renewing or amending existing policies;
Advising clients whether and when they need to make a claim on their policies;
Administrative tasks such as dealing with paperwork, correspondence, keeping detailed records
Base Salary and commission on New Business and Renewals. We will contact only candidates we wish to interview. Thank you for your interest.
Please email resumes and a cover letter to albert@fecoyne.com